OCEAN RODEO TARIFA DEMO EVENT


Tarifa, Balneario 27th - 30th Dec
We're delighted to sponsor the GWA World Championship 2021 in Tarifa! 
This final stop will see the crowning of the World Champions of the GWA Wingfoil World Tour as the very best come together for one last time in 2021 for the ultimate wing showdown in one of Europe's optimum wingfoiling locations.
Don't just spectate… Join us at the beach and take to the water with our latest gear!
Are you ready to experience the ALUULA effect? 
We're excited to give you the opportunity to test our next-level performance A-Series and HL-Series Glide wings which we will have readily available for taster sessions during the event. As you take to the water, you'll experience the very obvious difference between the Glide and industry-standard wings, as the latest cutting-edge materials from ALUULA allow for a lighter, stiffer, stronger and more responsive ride. 
Teaming up with our friends at Levitaz ensures the perfect combination when out on the water. Their new foil boards complement our Glide wings just right… Take it from our team riders Mathis Ghio and Carla Herrera Oria, who ride this exact set-up!
For all the kiters amongst you, choose from our range of kites and bars to best suit your riding style, including the very latest 2022 Roam and Flite A-Series kites. Should you wish to take to the (big!) air however, we have Giel Vlugt's ultimate weapon available: the Rise A-Series.
The Rise has illuminated the Big Air kite scene recently, not least at the recent Red Bull King of the Air event in Cape Town – an event in which team rider Giel Vlugt used the Rise to take some serious scalps! Watch his phenomenal first-ever performance at KOTA in his recent documentary, ALL IN.
Exclusive World Class Clinic with Mathis Ghio
Mathis Ghio's star is rising as he quickly moves up the rankings in the GWA Wingfoil World Cup, most recently achieving a stunning 2nd place in Dakhla, Morocco.

We'll soon see him in action in Tarifa at the GWA Wing Pro Championships as he continues his campaign to be the world's best. And while he's in town, Mathis will be offering exclusive, next-level one-to-one wingfoiling tuition, with a chance to test his wing setup, including the Glide A-Series and HL-Series ALUULA-infused wings. We're sure he will be in high demand, so make sure to reach out to one of our team at the beach to secure your spot.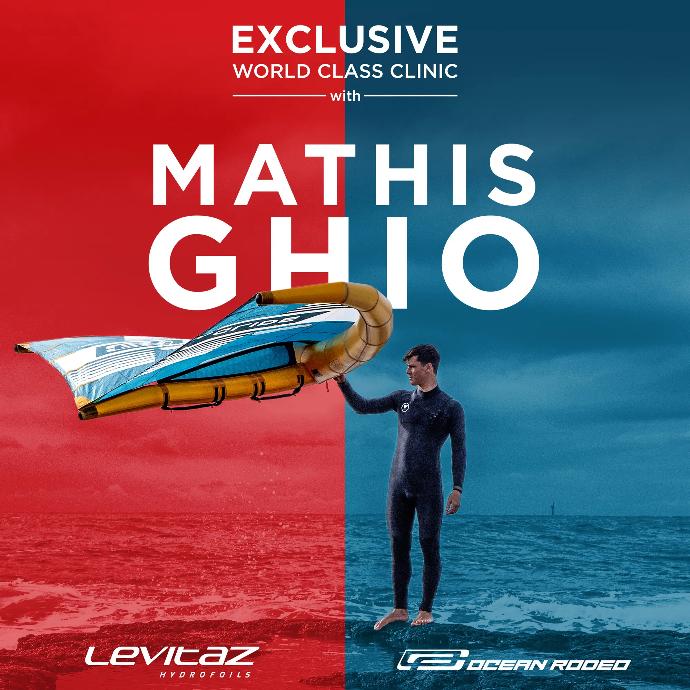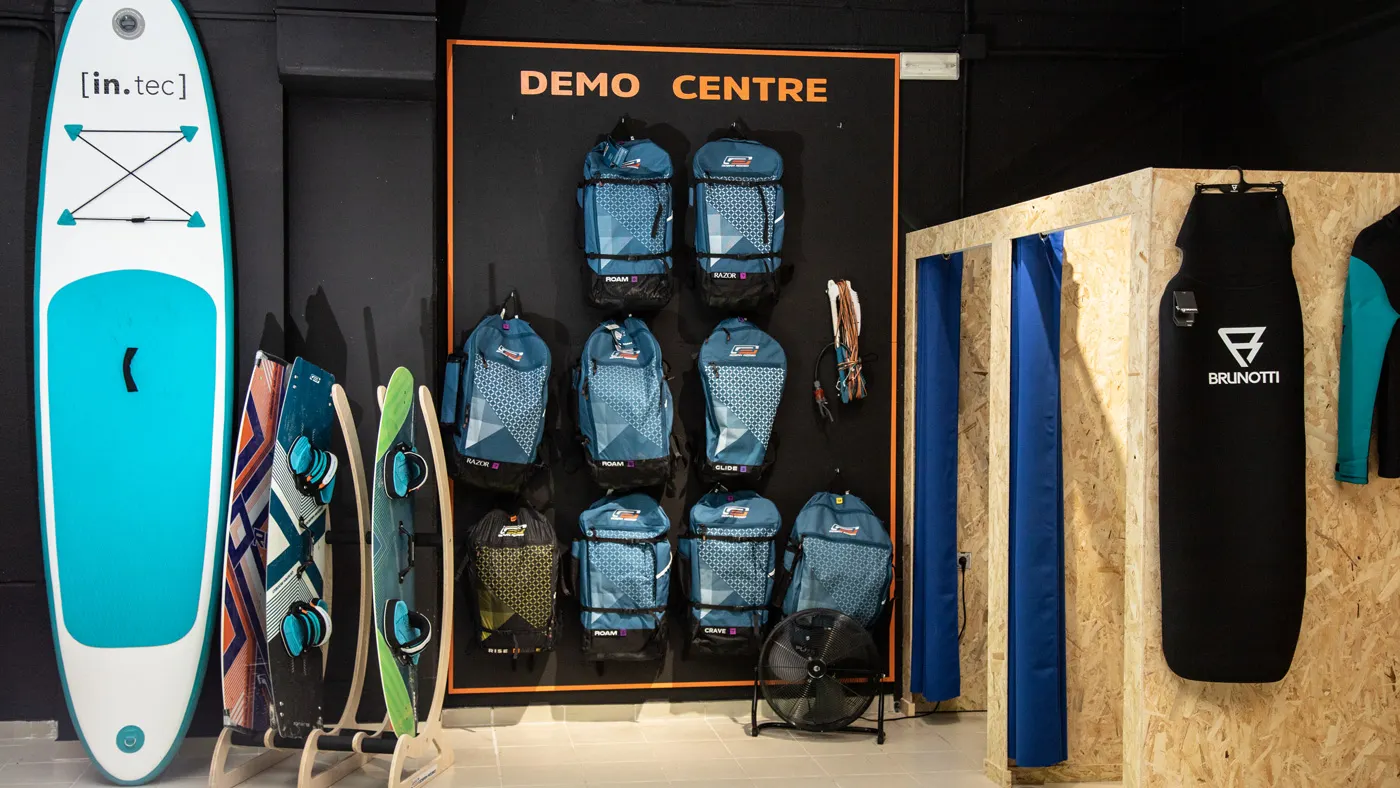 WHERE TO FIND US
Drop by our new Ocean Rodeo flagship store in Tarifa, where our team will be happy to show you around and give you information on our in-store events and promotions!
You'll also find us on the beach at Balneario, close to the harbour and old town, alongside the GWA World Championship event tent. Look for our Ocean Rodeo tent and battle flags… you won't miss us!
Mathis Ghio, Carla Herrera Oria and the team will be on hand to answer any questions you might have, and get you riding our gear like a pro…
We can't wait to see you there!
Follow our Instagram and Facebook for the latest updates.