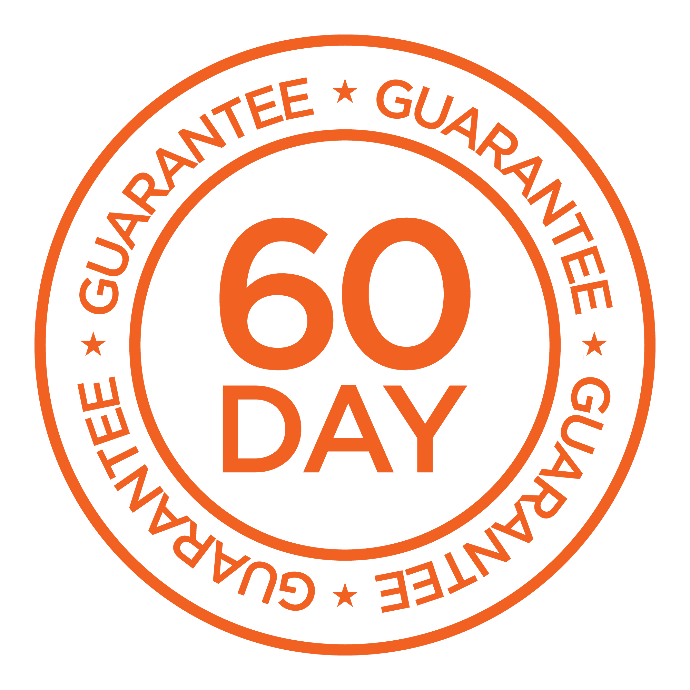 60 DAY GUARANTEE

Ocean Rodeo offers an unconditional, 60 Day Satisfaction Guarantee on every product we sell. If for any reason you are unsatisfied with your purchase, you can return it to your original point of purchase for a full refund within the first 60 days.
This offer is valid only with participating retailers, current season product, and is offered only to the original purchaser. For orders placed online, your refund will not include shipping charges, though almost everything bought online ships for free within NA and Europe.
This offer is also only valid for non-professional users. If your company or organization is considering Ocean Rodeo equipment for your fleet or school, get in touch with us to talk about how we support professional buyers and their clients.
This isn't a demo program! Customers found to repeatedly take advantage of this offer will be disqualified from further returns. If you simply want to demo some gear, get in touch with your local retailer and they will gladly get you out on the water to try before you buy.
WARRANTY
Discontinued products purchased from Ocean Rodeo Dealers or Ocean Rodeo Online carry a 90 day warranty.
Factory seconds, used, or demo gear purchased on the Online Auction Site carry no warranty.
Ocean Rodeo products used in schools, rentals or other professional applications carry a 30 day warranty.
DRYSUIT WARRANTY

All drywear warranty claims will now be handled by Mustang Survival.

OCEAN RODEO LIMITED WARRANTY

All products made by Ocean Rodeo have a one year warranty against manufacturer's defects from the date of purchase from an Ocean Rodeo Authorized Dealer. This warranty only covers defects in materials and workmanship. The warranty does not cover normal wear and tear, excessive abuse or misuse, impacts, cosmetic issues or modifications you have made.
Warranty claims must be accompanied by your original purchase receipt. The warranty is only offered to the original purchaser and is void if your product was purchased through or from another buyer or from an unauthorized dealer.
If you think you have a defective product, contact your original point of purchase. Your dealer will help you determine if a warranty claim is justified and, if so, will arrange with Ocean Rodeo a RETURN AUTHORIZATION NUMBER (RA#). Please note, any product shipped to Ocean Rodeo without an RA# will be refused by the warehouse staff and returned at your cost to you. If you purchased your product from an authorized online dealer, including the Ocean Rodeo website or if your authorized dealer is too far of a drive from your location, please use the form below to submit an application to start a warranty claim and receive a RA#.
Customers granted an RA# are responsible for shipping their product back to Ocean Rodeo and Ocean Rodeo accepts responsibility for paying for return shipping to the customer so long as the return address is within the same country as the original purchase was made.
Many questions concerning Ocean Rodeo's warranty policy can be answered by visiting our Warranty FAQ page.
ONLINE ORDER CANCELLATIONS

In the unlikely event that you cancel your order, please help us stop the shipping process by immediately contacting our Customer Service Department within 24 hours of placing the order. Please contact before 3 PM Pacific Standard Time on the same day you placed your order.
info@oceanrodeo.eu
NA +1-778-734-2696
NA Toll Free 888-544-4969
EU +31 (0) 71 30 13 459
Business hours 8:30 to 4:30 Monday to Friday, Pacific Standard Time. (GMT -8). In the event your order has already shipped, and you have not contacted us be phone, email, skype or fax within 24 hours, the conditions of our Shipping Warranty (below) will apply.
RETURNS

Merchandise may not be returned without prior approval from Ocean Rodeo and a Return Authorization Number (RA#). An RA# may be obtained directly from Ocean Rodeo or by your chosen Ocean Rodeo dealer. An RA# is a tracking number and does not confirm authorization for credit, product replacement or warranty. Once an RA# is obtained products may be returned directly to Ocean Rodeo, or to your local Ocean Rodeo dealer. How to Return:
Clearly mark your RA# on the outside of the package and return within 30 days.
All return products are to be sent clean and dry and freight pre-paid. A copy of the original invoice and note of explanation with your RA# must be included. Ocean Rodeo and your Ocean Rodeo dealer will not accept freight collect shipments.
A 20% re-stocking charge will be assessed for return of stock merchandise unless due to shipping error or warranty.
If returning product directly to Ocean Rodeo, ship products clean, and dry and do not return without a proper Return Authorization Number issued by Ocean Rodeo. Upon receipt of a RA# you will be given specific instructions for where to ship your goods. Any package shipped to Ocean Rodeo without an RA# will be refused and returned COD.
FREQUENTLY ASKED QUESTIONS