OCEAN RODEO'S PRO WING TEAM BEGINS!

We're super happy to welcome French rider Mathis Ghio as the first recruit to the new Ocean Rodeo wing team.
Following a successful GWA event in Switzerland, the former youth windsurf world champion is now rocketing up the global rankings, with his competitive background, progressive style, and the power of the ALUULA composite material in our new Glide wings giving him that extra edge as he pushes forward in his mission to get to the very top...
We are very proud to welcome another rising star into the Ocean Rodeo family!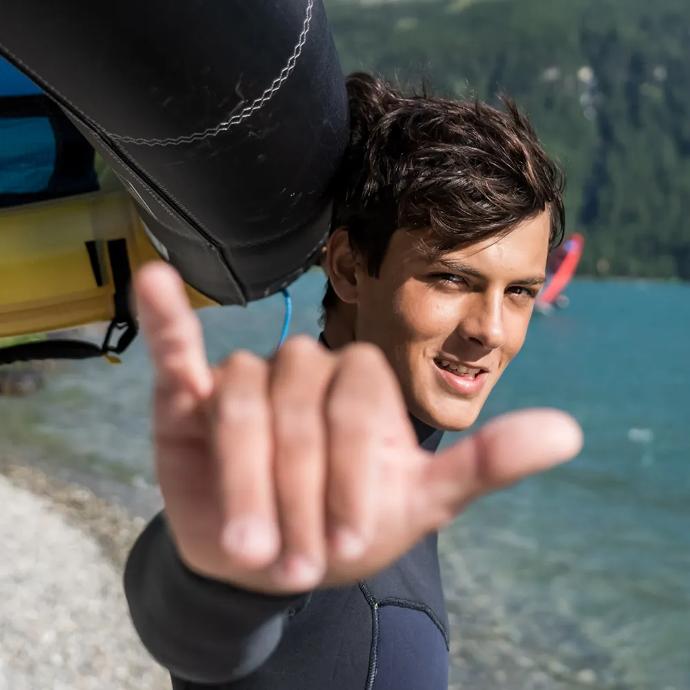 Age: 18

Nationality: French
Discipline: Wingfoil, Surf-Race, Surf-Freestyle
Favourite Spot: Marseille, France
Other Hobbies: Windsurfing, surfing

What made you want to get into wingfoiling?
I wanted to get into wingfoiling because this mix between kitesurfing and windfoiling is just too much fun and I'm completely addicted to these sensations. Also, the two formats in competition – surf-race and the surf-freestyle – attracted me to the GWA Wingfoil Tour.
What is something unique about the sport that you really love?
I really like the accessibility of this sport in different spots. Along with the foil, we can surf any small waves, waves that we'd never imagined surfing before, and even in classic surf. Put the wing in a neutral position and it weighs nothing, allowing us to be 100% free to move. It also allows us to easily sail in gusty spots, without losing speed.
Finally, it only takes a few minutes to get on the water. We inflate the wing, we assemble the foil, we put a wetsuit on and that's it...
What did you think when you first tried Ocean Rodeo's ALUULA composite Glide wing?
The first time that I tried the Ocean Rodeo's A-Series Glide wing, I was just shocked by its stiffness and its extreme lightweight during my first test on the beach before going on the water. The central lath in ALUULA was very stiff and felt like a real carbon wishbone from windsurfing. It really gave an impression of power in my hands and that was so good! During my maneuvers, I felt like the wing was non-existent and allowed me to be totally free with my movement. For me, I have no doubts, the ALUULA composite is just a massive revolution that's adding to the power and lightness of wingfoiling.
What is the biggest advantage to having a wing made from the ultra-lightweight ALUULA material?
The biggest advantage is having such a stiff wing compared to other brands' wings. With the ALUULA flanges, I can inflate my 5m Ocean Rodeo Glide wing at more than 12 PSI when other brands recommend inflating their wings at about 8-9 PSI, maximum. This 3PSI difference is feels huge on the water. Also, having a 40% lighter wing than others is a big plus when using the ALUULA composite.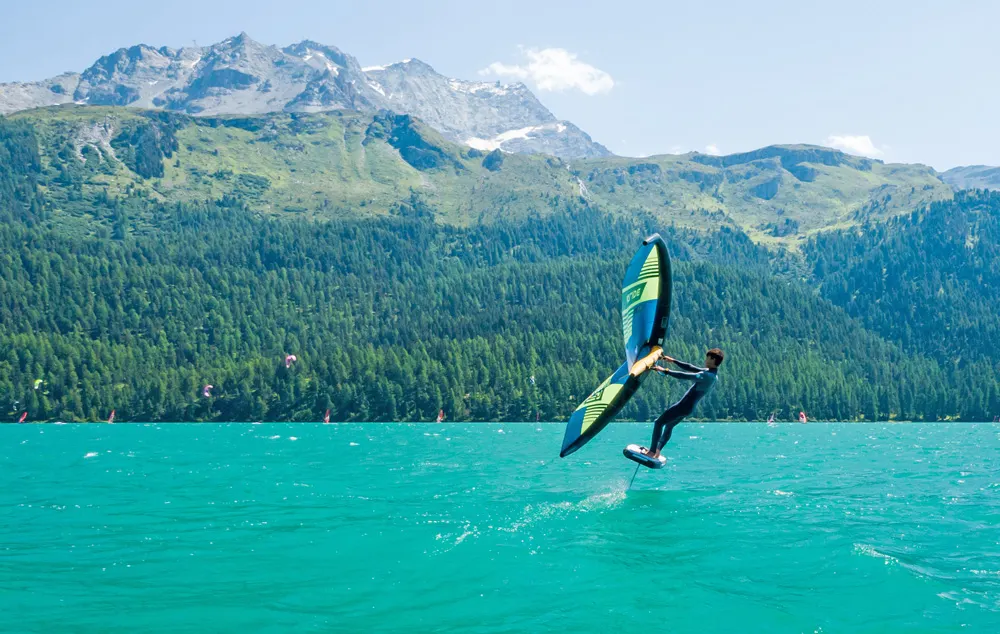 What is your ultimate wingfoiling goal?
My ultimate wingfoiling goal is to win the finals of the GWA Wingfoil World Tour in both categories, Surf-Race and Surf-Freestyle. I'll work hard to achieve this goal as soon as possible!
Is there a place in the world in which you don't think anyone has wingfoiled and hope to visit?
I think a lot of very famous and incredible spots have already been ridden, like Jaws, Teahupoo, even under the Golden Gate in San Francisco! I think that one spot hasn't been ridden for now is at the Babaomby Island Lodge, in Madagascar. This giant lagoon of clear emerald water is such a wonder with its non-stop wind.
What's next for wingfoiling? Which direction do you think the sport will go?
I definitely think that wingfoiling will stay a fun sport and not a serious one like the IQFoil for the Olympics in windfoiling. The sport grew a lot in two years, so I think it'll continue to evolve a lot. I also think that wingfoiling will evolve a lot in the freestyle format. Every wingfoil event, the freestyle level is always pushed further and further and that's quite interesting to participate in and be able to see this evolution.
You're a part of the GWA Wingfoil Tour, what do your competitors think of the ALUULA composite?

For the moment, I've only done a couple of stops on the GWA Wingfoil World Tour, and a lot of riders were really interested by my Glide wing. They tried this wing on the beach, and their first reaction was always surprise, due to its light weight. They are also impressed by all the strengthened parts on it that are implemented without weighing down the wing. Also, some riders tried the wing on the water, and they were impressed by its power due to its stiffness and its light weight.