Built with everything we've learned from almost 2 decades of twintip design and freeride prowess, the Smoothy is a freeride twintip unlike any other.

A deep, double concave base rides through the chop and delivers a hard carving freeride experience while the tapered flat rails and bi-axially designed flex provide a responsive flex for load'n'pop freestyle performance.

Ideal for those riders looking to progress in their freestyle riding while still enjoying the typical coastal chop when you're not lucky enough to be gliding across a butter flat lagoon.

Available in six sizes each featuring a unique flavour.
Sizes: 145 x 45 / 142 x 43 / 139 x 42 / 136 x 41 / 133 x 40 / 130 x 39
ATTRIBUTES


CONSTRUCTION


ANHEDRAL DUAL CONCAVE
The Smoothy is built with a double concave in tandem with precision made contouring and perimeter flat rails. This combined with a medium rocker allows the board to give some pop for jumping with the comfort of letting that double concave lock you back into the water.

BLISS 3.0 PADS, STRAPS & HANDLE
Easily adjusted on the water, the Bliss pads & straps are designed to work with all Ocean Rodeo and most other brand's twin tip kiteboards.
Featuring ultra durable and comfortable dual density EVA foam pads and near infinite strap configuration options the Bliss pad & strap system present your feet with the perfect balance of comfort and control when riding.
Sold separately. 
Click here to visit the Bliss page for more information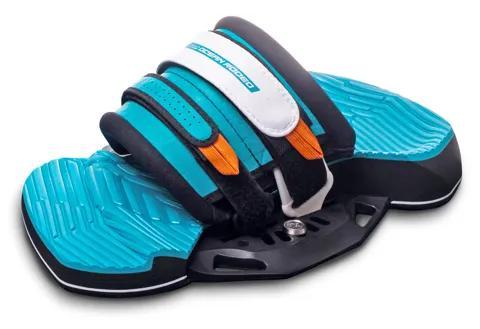 GROOVE 155
Carve harder, go fasters, stay in control.
Made of high grade, durable polycarbonate, the Groove 155 features a precision shaped groove runs lengthways along the foil, diverting air pockets before they reach the fin tip.